About Us
At Mack Bayou Pharmacy, we know that YOU are unique…Your medication can be, too!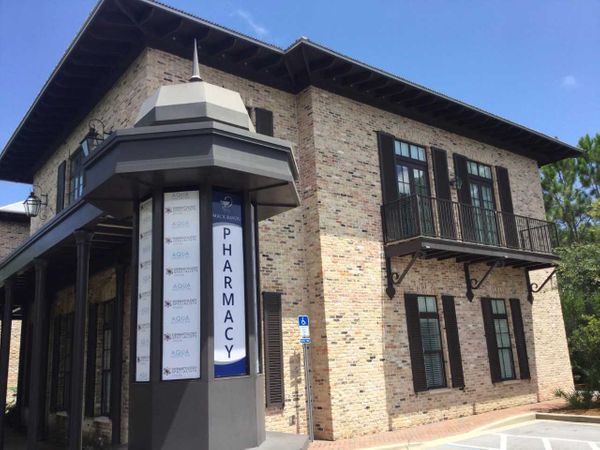 By merging yesterday's art of Pharmacy with today's modern compounding technology, Mack Bayou Pharmacy works with your prescriber to provide specialized care with far fewer boundaries.
Compounding is the art and science of preparing personalized medications in which individual ingredients are mixed together in the precise strength and dosage form to best suit the patient. Because each patient is unique, every prescription is formulated to meet the specific patient needs and requires a written prescription. Our innovative compounding pharmacists customize medications for individual needs of both human and veterinary patients.
Leaders in the profession, we find innovative solutions to complex medication problems, instill high-quality control measures in our state-of-the-art laboratory, provide educational support for practitioners, and maintain exceptional customer service. We use only the highest quality chemicals and powders from the most respected labs in the industry. Furthermore, Mack Bayou Pharmacy stands out from many other compounding pharmacies because we routinely send samples of our compounded medications to an independent laboratory for potency testing to ensure that we are dispensing the proper dose of medication.
Mack Bayou Pharmacy is licensed in multiple states and is a proud member of the International Academy of Compounding Pharmacists (IACP) and Professional Compounding Centers of America (PCCA). Mack Bayou Pharmacy has completed it's PCAB inspection and has earned the PCAB seal of accreditation – the compounding pharmacy profession's highest standards for quality and safety.
We offer a wide selection of professional grade vitamins and supplements, hormone and neurotransmitter tests, as well as quality over-the-counter products carefully selected to improve your health and wellness.
Our Staff
Dr. Amy Frazier, owner of Mack Bayou Pharmacy, studied at the University of Mississippi and was among the first of the program's graduates to attain the pharmacy doctoral degree. She is licensed as a pharmacist in several states, and Mack Bayou Pharmacy's licensure expands across the country.
Amy decided to pursue compounding after working in retail pharmacy for over two decades. She saw thousands of patients struggle with medicine, simply because the "one-size-fits-all" manufactured drugs were not optimal for their needs. She wanted to help people on a more individualized level by customizing medication, so she opened Mack Bayou in 2012.
Amy was trained to compound by PCCA, a leader in pharmacy compounding since 1981. Her expertise has ranged from sterile compounding of IVs and injectables to cosmeceuticals, topical pain management, and veterinary medications.
She is the mother of two teenage children who keep her active, helping her look and feel young and vibrant. She is passionate about helping others, and genuinely has a heart for animals.